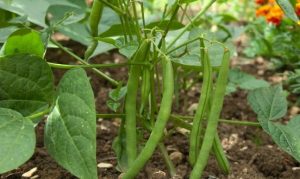 Beans farming in Kenya has received a boost after researchers at Kenya Agricultural Research Institute (KARI) developed a new bean variety that is high yielding, thrives in areas with low rainfall and is resistant to pest and diseases.The new bean variety produces about 20 pods a plant and an acre gives a yield of 25 bags compared to 20 bags from the other bean varieties. The bean takes 90 – 95 days to mature and is resistant to common bean plant disease.
Farmers however will have to wait a little while as only a few farmers are planting the bean on trial basis but soon KARI will release the variety for mass production to seed companies for sale.This is another milestone in ensuring food security in Kenya as a recent report by UN Food and Agriculture Organization (FAO) indicated that food prices will go up in the next ten years but increased productivity per acre will meet the demand.
In addition, farmers who have consumed the bean say it is both very palatable and a good quality produce. Beans grow with little care, produce an abundance of pods, and can add nitrogen to the soil, making them ideal plants for organic vegetable gardens.